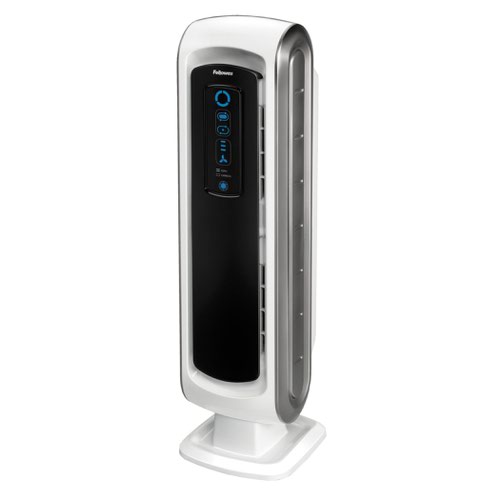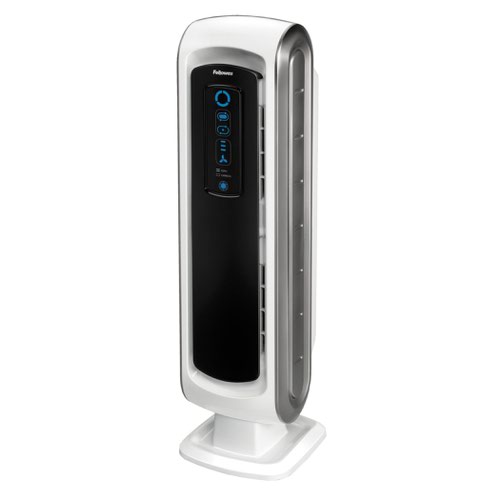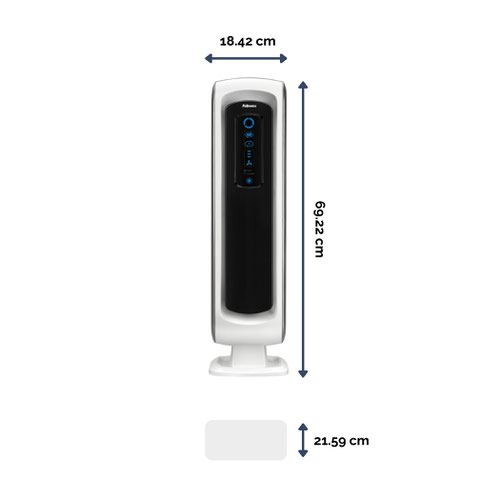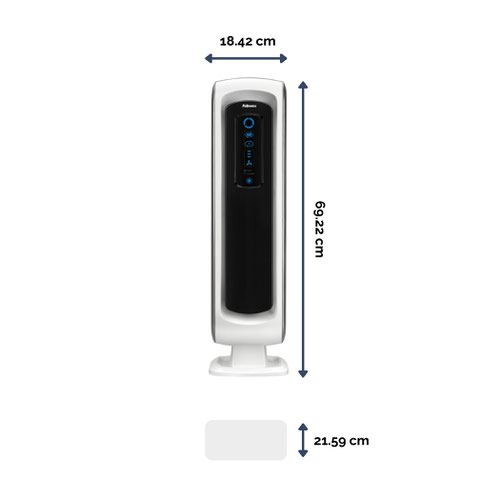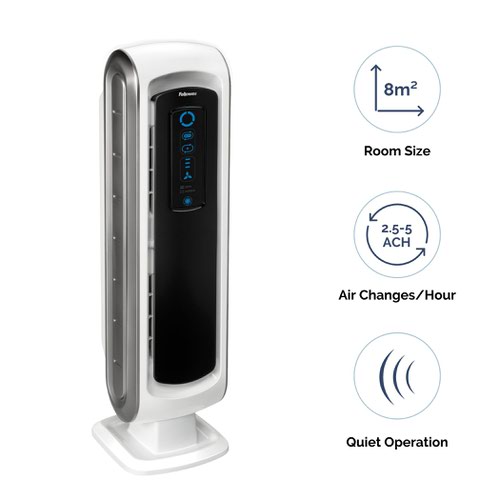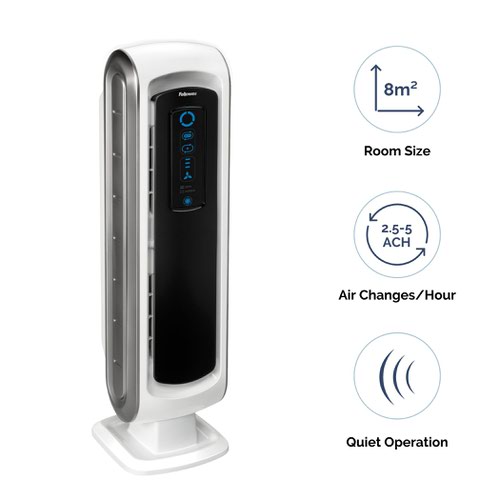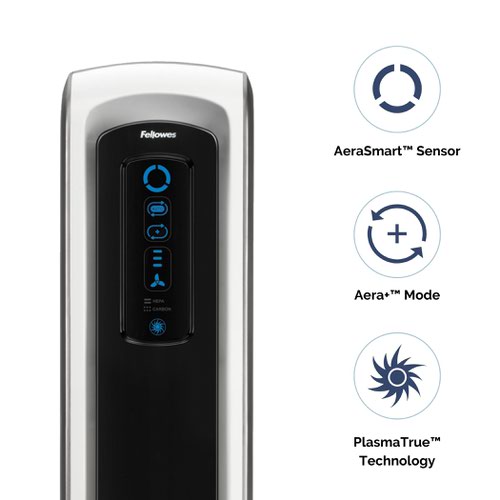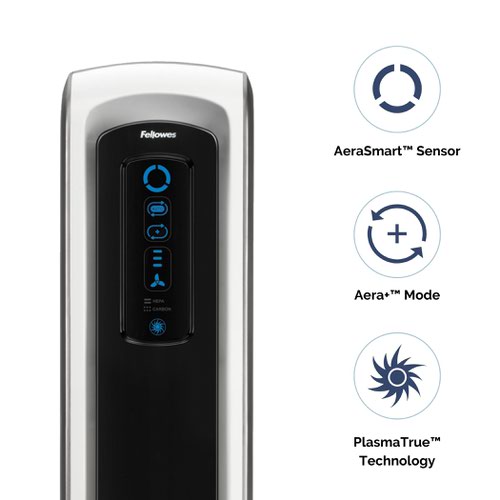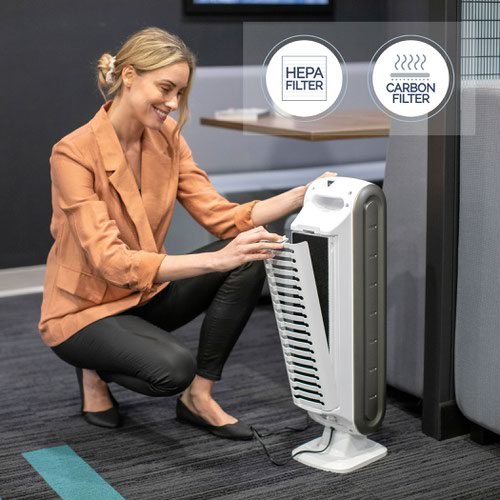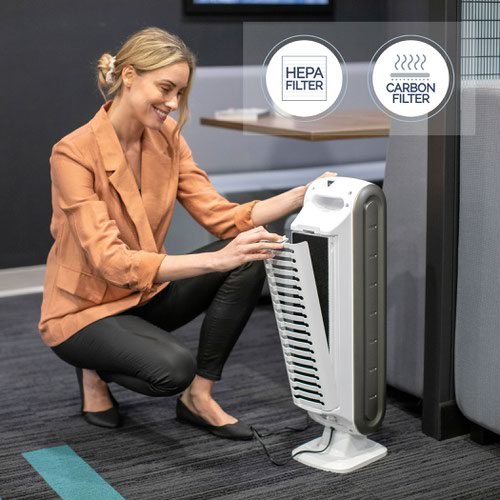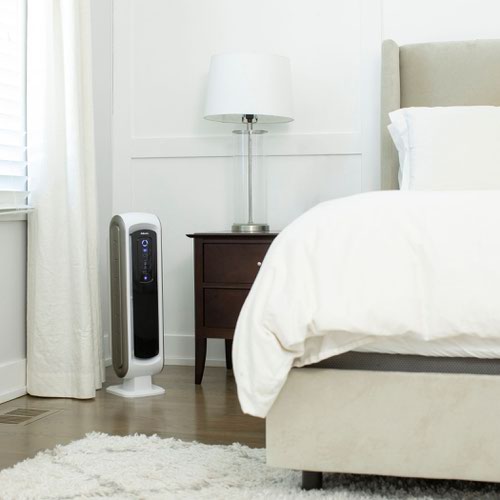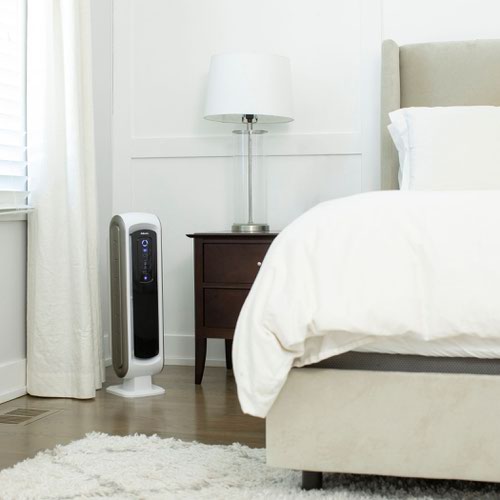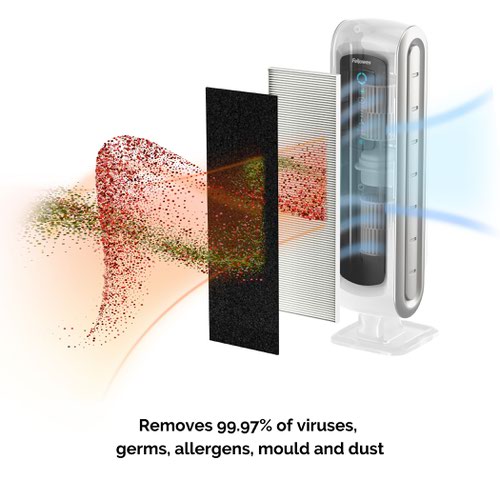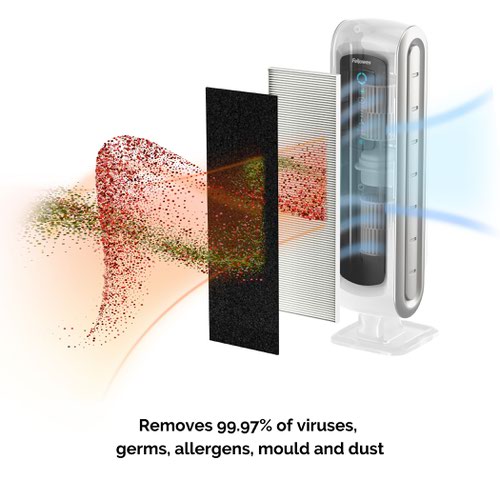 98 Available
Manufacturer Fellowes
Description
The Fellowes AeraMax™ DX5 Air Purifier with True HEPA Filter has been designed to help relieve symptoms of allergies, by removing indoor air pollutants. The four-stage filtration process uses a True HEPA filter to capture 99.97% of airborne particles, including pollen, dust mites, mould spores, pet dander and cigarette smoke. The Fellowes AeraMax™ DX5 Air Purifier comes with the AeraSmart™ Sensor that monitors the air quality and automatically adjusts the fan speed, keeping your air purified. Filter change indicators let you know when it is time to replace your Carbon and True HEPA filter and for extra help during peak seasons, Aera+™ Mode increases air flow for ten minutes. The DX5 is ideal for home use and is recommended for rooms up to 8m².
Specifications
Automatic Speed Adjustment
Prices Starting From...
incl. VAT

£222.37
Compare